A deep understanding of your target audience is essential to ensure successful brand marketing. You can better target your ads and reach the target market most likely to buy from you if you know more about your target audience. Your business might offer quality products or services with mass appeal, yet not every person will need your product. It is your responsibility as a business owner to find your potential customers who are not only interested in or in need of your products or services but also capable of buying them.
You won't be able to develop products and services that meet your customers' needs or create messaging that resonates with them if you don't know who your customers are and what they want. Let's know why it is important to know your target market and how to do it well
Customize your Marketing Message
You can tailor your messaging to convey directly to your target audience when you are well-informed about them. You will be aware of the issues they are facing, the language and tone that will resonate with them, and how your product or service can address those issues. This will make your promotional materials more powerful and enhance your chances of converting potential customers into clients.
Create the Right Products and Services
Understanding your target audience also helps you in creating goods and services that meet their specific needs. You can offer products that meet your client's needs or address their issues when you know what they want. For example, microfiber branded screen cleaning cloths are perfect tech gifts to offer students, employees, and business clients, as nearly everyone uses a laptop, tablet, desktop computer, or cell phone regularly. This not only improves customer satisfaction but also helps differentiate your brand name from your competitors.
Make Informed Marketing Decisions
Better brand marketing decisions can be made by having a better understanding of your target market. This will help you decide where to focus your marketing efforts. You will be aware of where your customers spend their time online, content types, and distribution methods. This will help you with improving your business marketing efforts and ensure that you are reaching your target market most effectively. Here are some tips for understanding your target audience.
Conduct Proper Market Research
Market research involves the process of gathering information about your target market. Customer interviews, focus groups, surveys, and data analysis are all examples of market research. You can learn more about your customers, what they want, and how they act by conducting market research. Your marketing strategy can then be improved by this information.
Customer Data Analysis
Analyzing your customer data is another way for understanding your target market. This can include information such as demographics, purchase history, and online behavior. By looking at this data, you can recognize trends and patterns that can help you with understanding your clients better. For example, you might find that a particular age group is more likely to buy a particular kind of product, or that customers who interact with your brand on social media are more likely to buy again.
Use Buyer Personas
A buyer persona is a fictitious representation of your ideal customer. It includes information about their interests, actions, and issues, as well as their demographics. By creating buyer personas, you can get a deep understanding of who your clients are and what motivates them. This can then be used to tailor your business marketing message and design quality products and services that meet their needs.
Track Different Social Media Platforms
Social media can be a great way to know about your target audience. You can gain a better understanding of what your customers are talking about, caring about, and looking for by monitoring conversations and engagement on social media platforms. Additionally, you can use social media to directly communicate with your clients and gather customer feedback on your unique products and services.
Stay Up on the Latest Industry Trends
It is essential to keep up with industry trends and changes. You might be able to use this to find new opportunities and stay ahead of your competitors. You can stay up to date and modify your marketing strategy as necessary by attending conferences, reading publications related to your industry, and maintaining connections with thought leaders in your sector.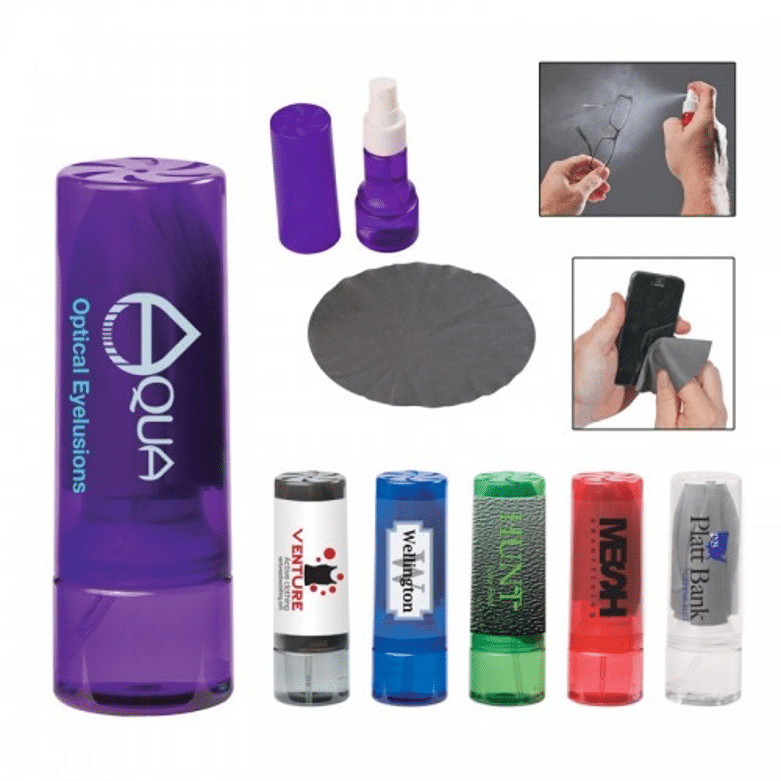 Final Thoughts
Understanding your target audience is important for powerful brand marketing. You can improve your chances of success by customizing your messaging, creating relevant goods and services, and making better marketing choices. Your marketing efforts will be more successful the more you know about your ideal customer. You will be able to get your business information in front of your ideal customer because you will know where to find them.