Born in Mason City, Iowa, the multifaceted actress, Tanna Fredrick, is "One to Watch," according to Method Fest.

For one, Frederick is a philanthropist and activist. She founded Project Save Our Surf (PSOS), an organization that hosts monthly beach clean ups. PSOS empowers underprivileged teens in parts of California and Mexico by offering them camps to learn about environmental concerns, participate in installing clean water systems and even learn to surf.

But, perhaps what Fredrick is most well-known for is her career as an actress and producer. Her breakout role came from playing the lead character, Margie Chizek, a young Iowan, in the 2006 drama/romance/comedy movie, Hollywood Dreams. For this, Frederick was awarded 'Best Actress' at the 2008 Fargo Film Festival. Frederick is also known for her starring role as Irene Jansen in Irene in Time (2009).

Since her first starring film role in 2003, Frederick has received 17 award nominations and has worked on 16 feature films. She's received 'Best Actress' awards for her work on screen from the Montana Independent Film Festival, WorldFest Houston, Wild Rose Film Festival and LA Stage. Frederick was also involved in John Patrick Shanley's Danny & the Deep Blue Sea (LA Times Critics Pick) directed by Carl Weathers (Rocky) and The Dutchman by Amiri Baraka (a selection at the National Black Theater Festival).

Furthermore, The LA Times applauded Fredrick for role as Lizzie Curry in the modern adaptation of The Rainmaker, based on N. Richard Nash's 1954 play. "Unless you see the current production of The Rainmaker, you've simply never seen this play. Each performance should be distilled, bottled, and preserved for posterity but the standout of this cast is TANNA FREDERICK – who by some magic of theatrical alchemy-performs a transformation not to be missed," the LA Times raves.

Other accolades include being the recipient of the CineCause Award, the Los Angeles Women's Theatre Festival's Maverick Award from Danny Glover and a Distinguished Alumni Award from the University of Iowa, where she double majored in theater and political science.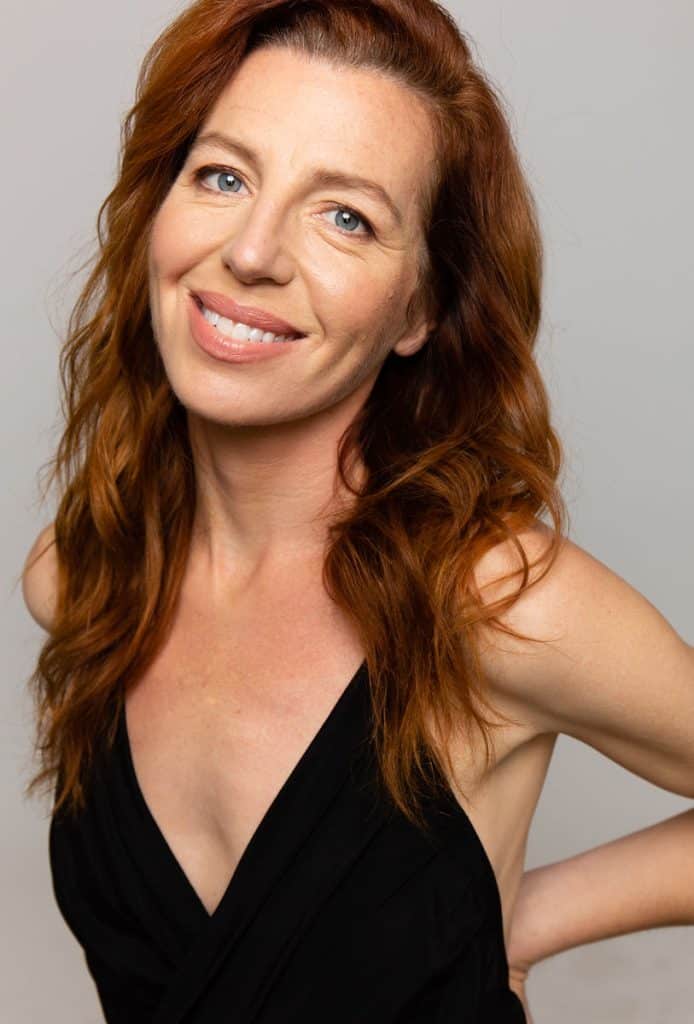 In 2020, Fredrick produced and starred in the film Two Ways Home. The film focuses on the ex-convict Kathy (Fredrick), who's recently been diagnosed with bipolar disorder as she returns home to Iowa. Throughout, Kathy battles with familial conflicts, as well as what it means to have bipolar disorder. Two Ways Home earned praise from the likes of Coronado Film Festival, Fort Myers Beach International Film Festival, Awareness Festival, Marina Del Rey Film Festival, San Luis Obispo International Film Festival and Syracuse International Film Festival. Grand Jury awards included 'Best Narrative Feature,' 'Best Feature Film,' 'Best Screenplay,' 'Official Selection' and The Mary Pickford Award. Several of the actors involved in the movie, including Fredrick herself, were also recognized. For example, Frederick won the 'Women Empowerment' award at the Women Texas Film Festival, 'Best Actress Feature Film' at Marina Del Rey Film Festival and was a finalist of the 'Best Actress Feature Film' at NOHO Cinefest. Interestingly, the National Alliance on Mental Illness (NAMI) also took note of Two Ways Home. The organization endorses the movie, describing it as "making a valuable contribution to the public understanding of mental health issues and reducing stigma surrounding mental health".

Another exciting project Fredrick has gotten to work on is DEFROST, a live-action virtual reality experience, which she created with Randal Kleiser (director, Grease, Blue Lagoon). Set in 2045, the story unfolds through the eyes of Joan Garrison as she navigates life after being cryogenically frozen for 30 years. Filmed in 360 degrees and 3D, viewers wear a VR headset to experience the series in first-person perspective. DEFROST originally premiered at the Sundance Film Festival and Cannes Film Festival, but is now available for viewing on both Oculus and Veer devices.

Currently, Frederick is working on a sci-fi/love film titled South of Hope Street, directed by Jane Spencer. The movie also features a slew of European actors, namely Judd Nelson, Michael Madsen, Billy Baldwin, Craig Conway, Asser Yassin and Patricia Sluka. Filmed in Switzerland, the film follows Denise (Fredrick) during an end-of-the-world scenario that no one else seemingly recognizes, giving South of Hope Street a magical and mysterious aura. The release date for the movie is projected to be sometime next year, and is currently being prepped for festival rounds.