These days, everywhere we turn, there is news of another electrifying sci-fi project getting up to speed. Many cinephiles will have felt the sting that the pandemic left on this beloved movie genre, as countless in-the-making features were pushed back due to practical production obstacles such as social distancing. Among them was heart-pumping sci-fi epic The Source, for which filming was paused but is now set to resume.
Fortunately, times are a-changing and sci-fi fans ought to brace themselves—because 2023's production calendar is absolutely jam-packed, with exciting releases like Denis Villeneuve's Dune Part 2 securing a release date after some chopping and changing and Enzo Zelocchi's The Source finally back pre-production.
There aren't many movies that manage to acquire a cult following before they've even wrapped, but these destined hits definitely make the cut. While the next Dune installment can boast its status as a remake of the David Lynch 1984 cult classic as well as some serious star power with Timothée Chalamet in the lead, The Source has had Enzo Zelocchi's dedicated fan base hooked since a sneak-peak trailer for the feature went viral on social media during lockdown earning views in the hundreds of millions.
Getting the Down-Low on Pre-Production of The Source
We're sure you'll agree, no world-changing science fiction feature would be complete without myth and prophecy, a flare of dystopia, a diverse cast of evil villains, plus a handsome and heroic alien saviour. Fortunately, The Source promises all of these must-have elements and more. If early indications of the plot are anything to go by, Zelocchi's richly multi-faceted imagination as a writer seemingly knows no bounds.
Of course, Zelocchi's scripts are not the only thing multi-faceted about this Hollywood-based creative. The Italian-American powerhouse has developed quite a reputation thanks to his knack for writing, producing, directing, and starring in many of his biggest hits. Pre-production details tell us that The Source will add to that impressive list of titles, with Zelocchi sitting in multiple studio chairs simultaneously.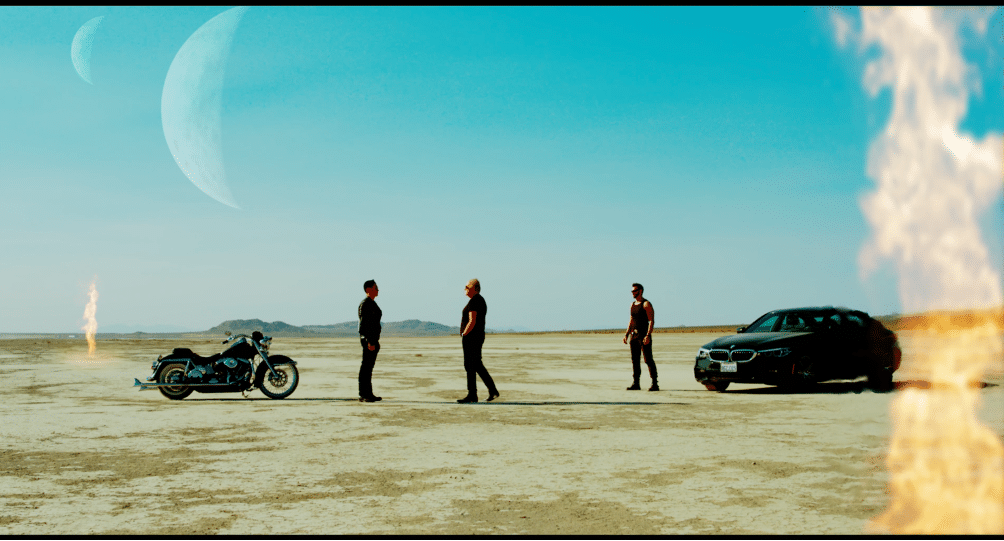 Production Status: 'The Source' is in Pre-Production
Country: USA
Language: English
Genre: Sci-Fi
Estimated Budget: $40,000.000 (Millions)
Production Company: Crossroads Entertainment
Main Cast: Enzo Zelocchi (Kent), Joe Cortese (Senator Thomas Waltz)
Writer of 'The Source': Enzo Zelocchi
Producers: Enzo Zelocchi and TJ Mancini
Color Info: Color
Executive Producer: Bob Gordon
True cinema aficionados will no-doubt recognize Zelocchi's chosen co-producer for this project, TJ Mancini, as a long-term collaborator with one of the world's most revered sci-fi veterans, Vin Diesel. Having wowed movie fans in films such as Guardians of the Galaxy and the Riddick franchise, it's exciting to imagine that Diesel is now passing the torch to a new generation of sci-fi leading men, including Chalamet and Zelocchi.
While Dune Part 2 and The Source will both see our go-to heroes of the moment meet their adversaries in apocalyptic sandy settings, there is much to set the two projects apart—not to mention remind us of the diversity that can only be achieved when writers are free to reinvent the worlds they so adeptly invite us into. The Source promises to be "The Crow meets Mad Max with a Tim Burton's touch in a futuristic dimension," and we can't wait to tumble into the dark, daring, and action-packed reality that Zelocchi has dreamed up for us all.